We're sharing the LOVE every day on our Virginia is for Lovers social media channels, engaging with travelers and encouraging them to take their next vacation in Virginia. Whether we're sharing videos, articles, or images, we're starting conversations and inspiring travelers to visit Virginia.
#StopHateForProfit: VTC Statement
Here in Virginia, we stand for LOVE. We stand for equality, diversity, and inclusion. We believe that LOVE—and action—will be what moves us forward.
As a travel brand, we have a platform to share and demonstrate the vibrant diversity of Virginia's people and places through storytelling. We use our social platforms to connect with travelers around the world, inviting them to experience a destination that is welcoming to all. We prioritize diversity, equality and inclusion in our content and our storytelling. But these values are also fundamental to how we operate as a brand. We do not tolerate racism, bigotry, or hate. We expect our media partners to hold themselves to the same standard. And we expect better.
Virginia Tourism Corporation has made the decision to pause our paid advertising on Facebook and Instagram during the month of July. Virginia is for Lovers, and we stand for love. #StopHateForProfit
VTC's Social Media Channels
How can you work with VTC's Social Media Team?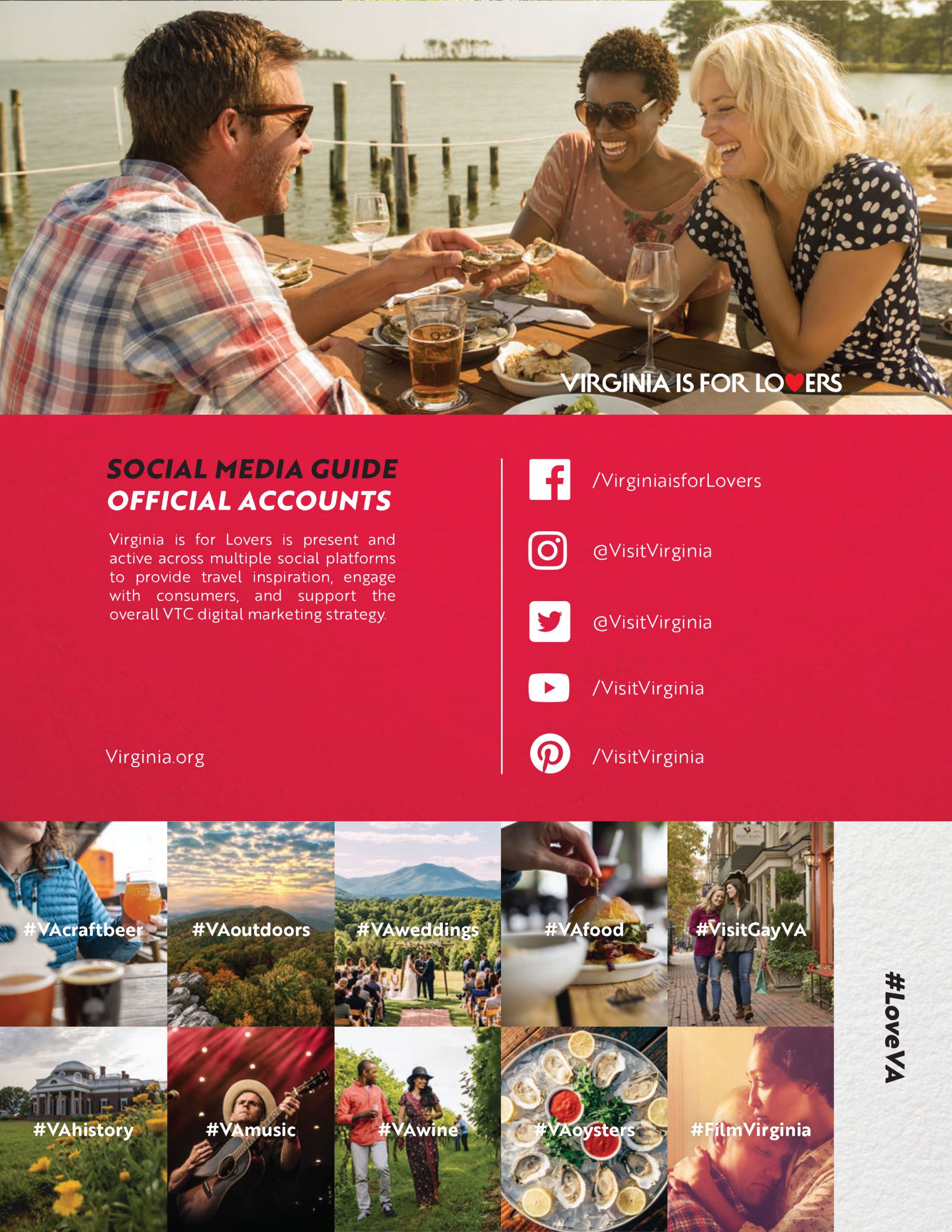 Download our Social Media Guide