The Commonwealth of Virginia has established a financing program for qualified Virginia tourism development projects.
This program provides two different tiers of financing to compensate for a shortfall in project funding. Eligible projects with a total cost of less than $100 million fall into Tier 1, while eligible projects with a total cost of $100 million or more fall into Tier 2. The image below highlights the program's two tiers of financing.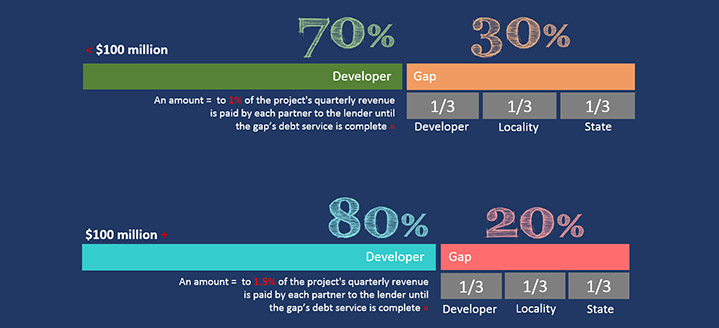 The purpose of the program is to provide a gap financing mechanism for projects that cannot, otherwise, find 100% funding or lending for a project.
The image below outlines the TDFP payment process once the qualified business has opened and started generating revenue.