We are often asked about how to be featured on Virginia is for Lovers' social profiles as well as the Virginia Travel Blog. As a resource for you, we've put together a series of tips and tricks here. Can't find what you're looking for? Feel free to reach out to the team anytime!
Virginia is for Lovers: Our Channels
Virginia.org — This extensive website is VTC's main channel and the call to action for all of our consumer-facing campaigns.
@VisitVirginia (Instagram): Virginia is for Lover's Instagram page is a place to showcase the best photographs from around the Commonwealth, selected from followers who upload and tag their photos using our signature hashtag #LoveVA. We also post Instagram Stories, which feature a variety of content from behind-the-scenes videos, polls, trivia, reposted content and more.
Virginia is for Lovers (Facebook): Our Facebook page has a high level of engagement, with nearly 1 million followers from around the globe. Our Facebook content concentrates on showcasing beautiful and unique images from all over Virginia. We like to post informative articles from the Virginia Travel Blog, engaging videos, and user-generated content, which encourages our fans to continue sharing their own stories and experiences on an ongoing basis.
@VisitVirginia (Twitter): Our Twitter account provides interesting news, photos, timely updates and facts about Virginia. This is also an important account to follow in the event of breaking or real-time news you need to know while traveling to or through Virginia.
How to be part of our social media presence
Hey @kennychesney – we've got your Virginia Is For Lovers shirt right here. Love the new song "Get Along"! pic.twitter.com/2nhmyt8MNG

— Virginia Tourism (@VisitVirginia) April 6, 2018
It really is as easy as making sure you include our tags and handles in your own daily social media activity. If you're posting something on Instagram, include #LoveVA in your caption. You can join our private industry Facebook page here. And, be sure you tag us @VisitVirginia on Twitter so we see your most interesting news and inspirational photos.
Join in our social media conversations by visiting us on:
Finally, be sure to download our social media fact sheet here.
Tips for being featured on Virginia's Travel Blog
The Virginia Travel Blog is one of the most-visited sections of our website, creating strong engagement and a large volumes of shares on social media. It is a great resource for visitors looking for great travel inspiration. The topics that are featured on the blog are typically planned out many months in advance, based on VTC's priorities and content editorial calendar.
Other tips for inclusion on the Virginia Travel Blog:
Keep your

virginia.org

listings up to date. If you have questions or need any help, feel free to reach out to

Robin Mamunes

who can help ensure your listings are accurate and updated.

Share your latest news, openings, events and activities with your local Destination Marketing Organization (DMO) contacts, as well as VTC's Destination Development Specialist (DDS) for your area. Learn more about the DDS team

here

.
What the team is looking for
In a nutshell, we're looking for the most unique, beautiful, inspiring, engaging,funny or eye-catching content to share with our fans.
Our top performing content usually includes:
Jaw dropping, scenic photography

Images and videos that do NOT have people as the main focus

Unique eats & things to experience

DOGS

Compelling photos of our LOVEworks

Waterfalls, Snow, Sunrises/Sunsets
Examples of great #LoveVA photos

Videos on social media
Over the past year we have seen the power of video on social media continues to rise, and we now find that short, engaging videos perform exceptionally well on Facebook, Twitter and Instagram. Natively posting your videos within these platforms is the best way to see results, and don't forget about Twitter – you can easily post videos on this platform and because they automatically play when you scroll through the feed they attract a strong engagement rate.
What we're looking for in a video
We regularly feature videos on our social channels, and to help you understand what we're looking for, here are some specifications for the kind of videos we tend to feature. Bear in mind that this may be different to what works for your own channels, but for ours we prefer:
Facebook / Instagram / Twitter
Length: Anywhere from 15 seconds to one minute long

Orientation: Square or portrait format (4×5) preferred by the channel

We use 1280×1600 for our optimized content

Format: MP4 or MOV

Editing:

Quick visual hook (users decide within the first three seconds whether to continue watching a piece of content)

Minimal editing throughout video

Minimal graphics or logo usage (not favored by the platforms)

Always

use captions (the majority of users watch with audio turned off)
YouTube
Length: Content 10+ minutes is favored by the platform, but otherwise length isn't a factor. The current average video length on YouTube is four and a half minutes.

Orientation: 16×9

1080×1920 (HD)

3840×2160 (4K)

Format: MP4 or MOV

Editing:

Can be more polished than on other platforms

Include a call to action at the end (doesn't have the ability to directly link off-site)

Voiceover and audio is more important (more engaged audience than Facebook)

Always

use captions
Audio
Music is an important part of any video, but be careful of where you source it from. Use royalty and copyright-free audio and sound effects only.
The Facebook Sound Collection is a great tool for free music that can be used on Facebook (note: these tracks are good for use within the platform alone. If you cross-publish to YouTube you'll be flagged for copyright infringement).
For YouTube, they have a similar tool with the YouTube Audio Library. As with the Facebook Sound Collection, make sure you're using the audio for content in-platform.
Other sources of free or affordable soundtracks:
Instagram Stories
Instagram Stories are meant to be a quick snapshot into your business that can happen more frequently, but only stay live for 24 hours. You are able to share multiple photos and videos with music, text and emojis to create a story. At the top of your profile, you are able to add "Story Highlights" These are Instagram stories that you have posted in the past that you would like viewers to see when they visit your profile. Story Highlights are compiled of stories that usually have like content.
Facebook Live
Facebook Live is a great way for the tourism industry to connect with a large audience at one time to show viewers a new location, product or event that is going on in real-time. Viewers are notified on Facebook that your account is "Currently Live" and are able to watch live while you host a live video.
Facebook Live is a great way for the tourism industry to show off live video of events like snow tubing, an interview about a new location, wine makers at work or even a beautiful sunset over the ocean. Make sure you plan what you want to say before you press the "Live" button! Click here for some more tips on how to use Facebook Live today.
iPhone
Some of the greatest moments were caught on an iPhone! There are a number of apps to help you edit and retouch your photos and videos to have them Instagram ready in no time.
Some of our favorites are:
Quick Hint: When you use your iPhone to capture a picture, hold down your finger to the screen and swipe up or down. Your iPhone with automatically adjust its saturation to the scene you are trying to capture.
More tips for great iPhone photos:
How To Take Gorgeous Instagram Photos With Your Phone
8 Simple Photo Tips From Instagram's Best
Podcasts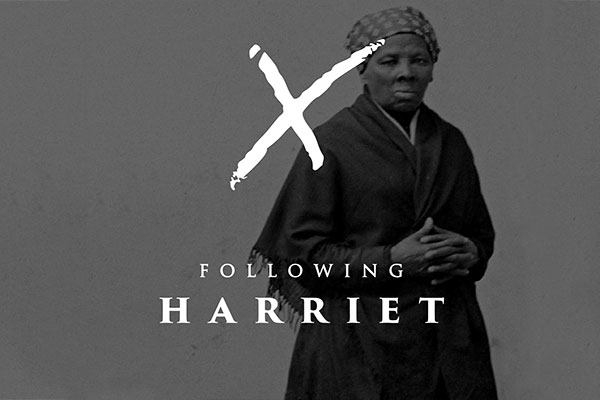 According to the New York Times, more than half the people in the United States have listened to a podcast and nearly 1 out of 3 people listen to at least one podcast every month. With the shift in trust on social media and the rise of audio tech devices like Google Home and Amazon Echo consumer behavior is leaning more towards audio as a content marketing channel. Below are some examples of great podcasts, some travel-related.
Resources on Podcasts:
Follow on Instagram for more inspiration!
Want your destination to be featured? Shoot us a message on Instagram @visitvirginia.