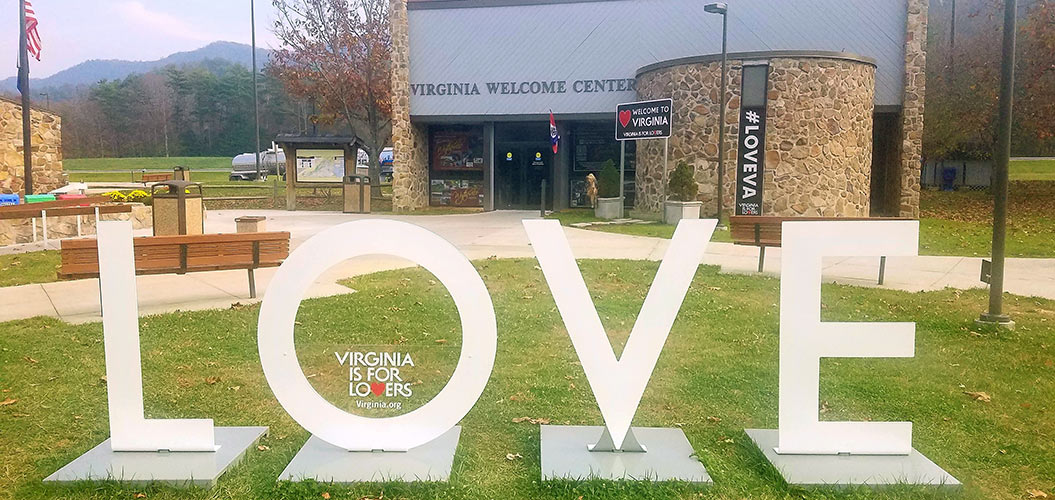 As gateways and "first-stop" destinations for Virginia travelers, Virginia Welcome Centers (VWCs) are invaluable resources for our industry partners. The VWCs offer many opportunities to our partners to promote events, attractions and destinations.
Demonstrations & Exhibits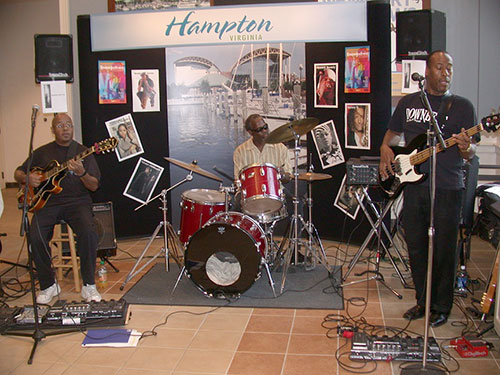 Showcase your destination, your organization or other tourism-related highlights and events through our Demonstrations & Exhibits program. It's easy and there's no charge. It's an opportunity to spend a day in a Virginia Welcome Center interacting with potential visitors and gaining valuable exposure for your organization and your area.
Learn More about our Demonstrations & Exhibits Program
Lodging Reservation Service
An on-site, no-fee, and immediate reservation service that allows travelers to make room reservations when they visit a Virginia Welcome Center. We encourage lodging establishments to integrate with their regional VWC and make their establishments visible in the center.
Welcome Center Advertising Opportunities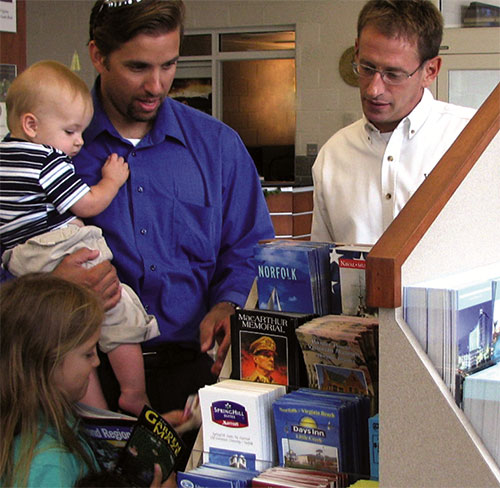 Impact visitors' travel decisions by reaching your audience upon arrival to Virginia. Our Travel Counselors assist more than 3 million Virginia visitors each year and influence travelers as they begin their Virginia experience. Let us help market you by participating in our Partnership Marketing and Advertising Program (PMAP).  Advertising Program Overview
How can you help us help you?
Area Study Tours (FAM)
Our Virginia Welcome Center staff promotes attractions, destinations and lodging establishments throughout the Commonwealth. Help us gain firsthand knowledge of your region by hosting an Area Study Tour for these invaluable resources. To discuss your custom Area Study Tour, please contact Noelle Baker at 804-545-5520 or

[email protected]

.
Be a VTC Partner
Get involved. Become an active participant on www.Virginia.org and get your FREE listing. Ensure that your organization is represented to Virginia's potential travelers. 16 million unique visitors visit Virginia.org to view attractions, accommodations annually!
More information

Destination, Attraction & Lodging Listings
Virginia.org is the first source of information used by all travel counselors when assisting potential visitors.  This site is also a primary trip planning tool for potential visitors. With more than 16 million visitors annually, be sure your organization is represented.
Events Listings
List the events in your locale or region. These event listings are not only viewed by hundreds of thousands of potential visitors through Virginia.org, but they are used by travel counselors to inform and guide our Virginia visitors.  Visit http://admin.virginia.org to register and begin your integration with Virginia.org! VTC can not be held liable for incorrect information or exclusion from any event highlights.