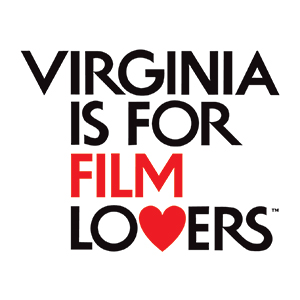 The Virginia Film Office, founded in 1980, has a mission of increasing revenue to the state through the production of filmed product including television shows, feature films, videos, documentaries, and commercials. A study by Mangum Economics found that Virginia's combined film, television and new media industry brought a total economic impact of over $647M to the Commonwealth in 2020.
The Virginia Film Office is committed to increasing film and video production in the Commonwealth with activities that are aimed at attracting out-of-state business while at the same time expanding the existing in-state industry. Because of Virginia's wonderful film locations, supportive public, and experienced Film Office staff, the state was ranked in the top ten best filming locations in the USA by P3/Production Update Magazine.
The Film Office is primarily a marketing organization with a goal of promoting Virginia as an exceptional location for film and video production. Staff members work with producers to help find locations and crew members for their projects, and assist them throughout production to ensure their experiences in Virginia are positive ones. A network of film liaisons exists throughout the state to assist in this process.
More Information about  Film Commissions and how they Work with Tourism
There are more than 300 officially sanctioned Film Commissions worldwide. Nearly every state and many major cities have one, as well as countries, regions, provinces and towns. Film Commissions are essentially marketing organizations that promote their localities to the film and television industries by publicizing filming locations, crew members and services of their areas. Once a locality has been chosen for filming, staff members assist the production company and function as a liaison between the filmmakers and the community, helping to provide essential services such as parking, police assistance and traffic control.
A film office operates much the same as other marketing organizations, particularly those involved in the tourism industry. Staff members attend trade shows, make marketing calls on prospective clients, conduct Fam Tours and place news stories and advertising in national publications. In fact, since both groups work to promote the remarkable physical and human resources to be found within their jurisdictions, it is not surprising that tourism and film have been found to work so well together. In addition, studies have shown that states with strong film industries usually have strong tourism industries, partially because a successful film can act as a powerful advertisement for the area in which it was shot. In Virginia, the films Lincoln, Dirty Dancing, Gods and Generals, Cold Mountain and The New World have been particularly strong tourism generators.
The Virginia Film Office welcomes input from communities. Representatives from localities are encouraged to view photographs of their communities and contact the Film Office if any changes need to be made. In addition, anyone can submit a potential location for consideration on the Film Office website.