These are uncertain times and things are rapidly changing day to day, but we are in this together. VTC is standing by and is here to support you as we all fight to get through this–together.
Though we aren't encouraging travel currently, DMOs can still start planning for when we return to market. There will be a lot of pent up demand once the situation stabilizes and fear abates. We believe that travel is what will help move us forward again as a Commonwealth and as a country.
"What do I do now?"
The travel industry is resilient. But right now, the most important thing to focus on is the health and safety of our communities. You can use this time to plan for a phased approach to re-entering the market. You can also take this time to plan for their return and communicate with stakeholders. You have an opportunity to be forward thinking: revise your marketing plan to prepare for future tourism.
"What do I say to my stakeholders now?"
Tourism is a resilient industry and is quick to recover after times of crisis. As an instant revenue generator for communities, tourism continues to be a smart investment. It is the fastest way to help communities get back on their feet. Underscoring the importance of tourism will help your stakeholders understand the power it has to turn our economy around.
Resources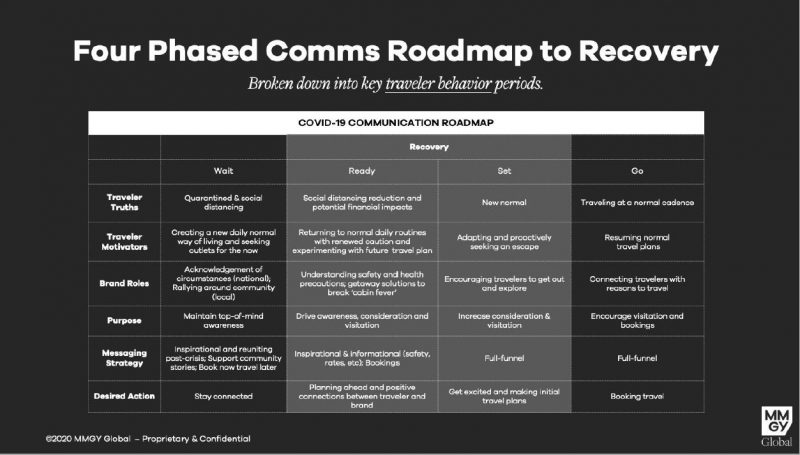 Courtesy MMGY