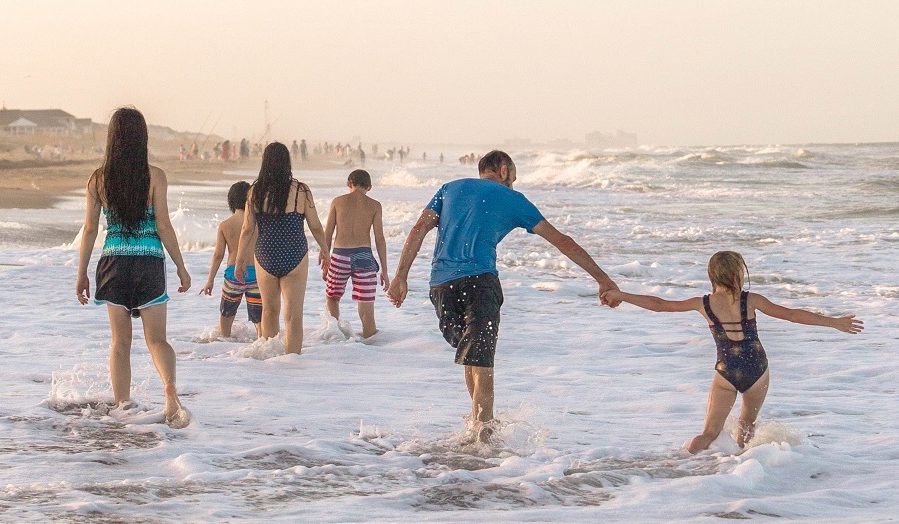 LOVE is the catalyst for doing amazing things that make us feel human – and see the humanity in each other. It connects and reconnects us to the things that are real— ourselves, our relationships, our roots and our world. That raw, human desire to connect with the people and the things we love leads us to Virginia …
And that's why Virginia is for Lovers.
---
2021 CAMPAIGN
Research indicates that the top motivators for travel this year are disconnecting and taking a break from everyday life. VTC's brand strategy will highlight Virginia as a place to "disconnect to reconnect" on a trip in 2021.
Share What You Love is VTC's spring/summer flagship campaign highlighting family experiences in Virginia, inviting them to "disconnect to reconnect" on a vacation. The fall strategy and creative will highlight couples' getaways.
Questions? Contact Lindsey Norment.
---
---

CAMPAIGN DETAILS
Message: Disconnect to reconnect on a vacation in Virginia.
Goal:Maintain awareness and generate travel intent among new and out-of-state audiences.
Audience: Families (spring/summer); Couples (fall)
Markets: NYC, Philadelphia, DC, Baltimore, Raleigh, Greensboro; Extended for Search and Social
Note: Share What You Love is heavily targeted to out-of-state markets. For VTC's current in-state campaign, visit the WanderLove page.
Timing: May – July and September – November
Channels: TV, Connected TV, Digital Banners/Video, Brand Partnership, Streaming Audio, Search, Social Media
---
JOIN THE INITIATIVE
If you want to join the Share What You Love campaign, we encourage you to think of unique experiences in your destination that would help visitors "disconnect to reconnect" what what they love.
Engage with VTC*
Leverage VTC's images in your marketing.

Explore VTC's Share What You Love Collection in Widen, or search for your product/destination in the catalog.

Look for images that showcase real, honest moments of wonder and reconnection.

Share your images with us.
Share a blog with us via Matcha that inspires readers to disconnect from their everyday life and reconnect with the places, people and experiences they love in your destination.
*Submitting content does not guarantee inclusion in VTC's marketing channels.