Tourism Zone Ordinance
Step 5 in applying for the TDFP is the creation and local adoption of a Tourism Zone.
Much like traditional business enterprise zone, a Tourism Zone allows for businesses to take advantage of state and local tax credits and deductions not available to businesses elsewhere. Any city, county, or town may establish, by ordinance, one or more tourism zones. Each locality may grant tax incentives and provide certain regulatory flexibility in a tourism zone.
The goal of the incentives is to stimulate business attraction, growth, and increased employment opportunities within economically challenged areas of a locality. This can include, but is not limited: hiring credits, sales & use tax credits, expense and interest deductions, discount utilities hook-up and payment plans, sewer facility hookup payment plans and reduced parking requirements.
Tourism Zones are passed by local ordinance and contain both requirements and benefits for existing and new tourism businesses, including lodging, dining, retail, meeting and sports facilities, outdoor recreation areas, theme parks and event venues.
Localities can create a new Tourism Zone during the TDFP application process if one does not exist.
Localities that are interested in creating a Tourism Zone(s) will need to become familiar with: Virginia Code § 58.1-3851. Creation of local tourism zones.
Examples of Tourism Zones in Virginia are:
The City of Fredericksburg, VA » Link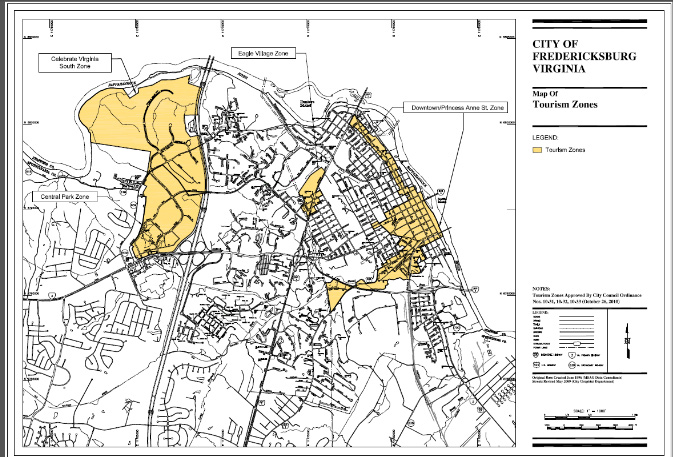 Spotsylvania County, VA » Link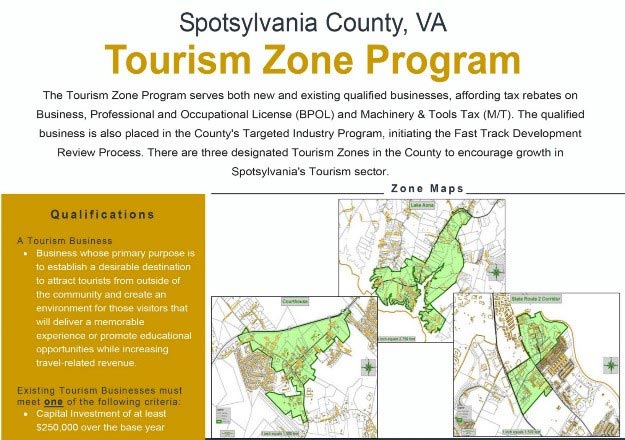 City of Waynesboro » Link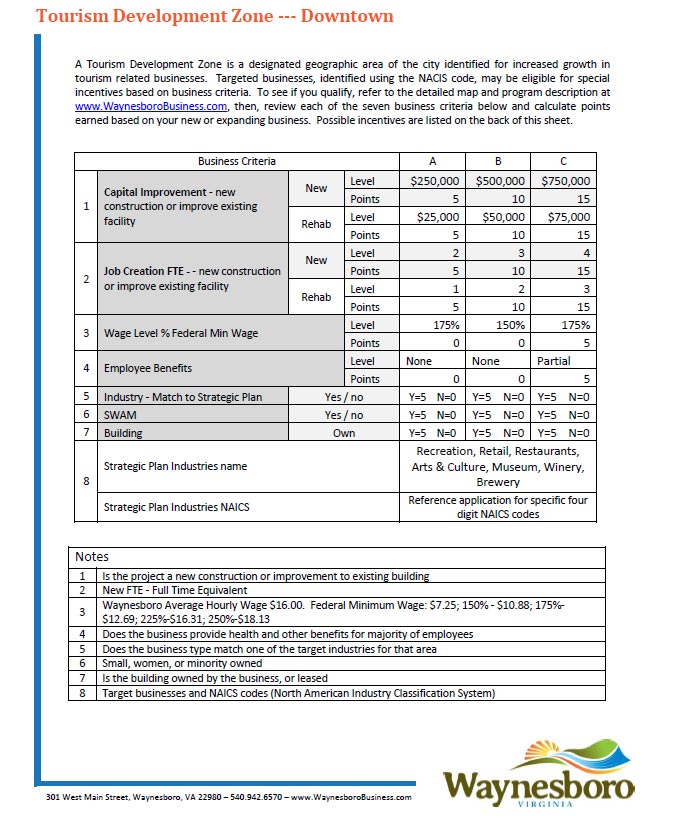 Rockbridge County, VA » Link