Virginia is for Lovers Marketing Plan, Virginia is for Lovers Brand Vision and Virginia is for Lovers Brand Style Guide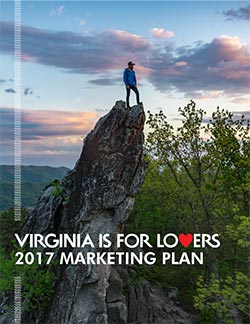 FY2017 Virginia is for Lovers Marketing Plan
The marketing plan, developed by the Virginia Tourism Corporation, details a strategic approach to the long-term brand strategy called the Brand Vision. The core strength of VTC's marketing campaigns lie in product categories such as history, family fun, mountains and beach.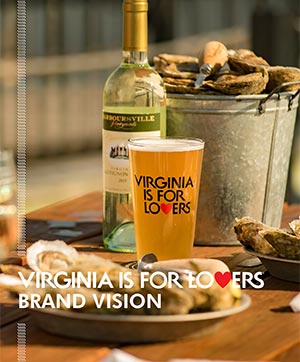 Virginia is for Lovers Brand Vision
The Brand Vision is a plan developed to strengthen the "Virginia is for Lovers" brand to ensure it stays relevant to the evolving travel consumer. This plan provides a detailed map to follow to develop marketing messages about travel in Virginia.