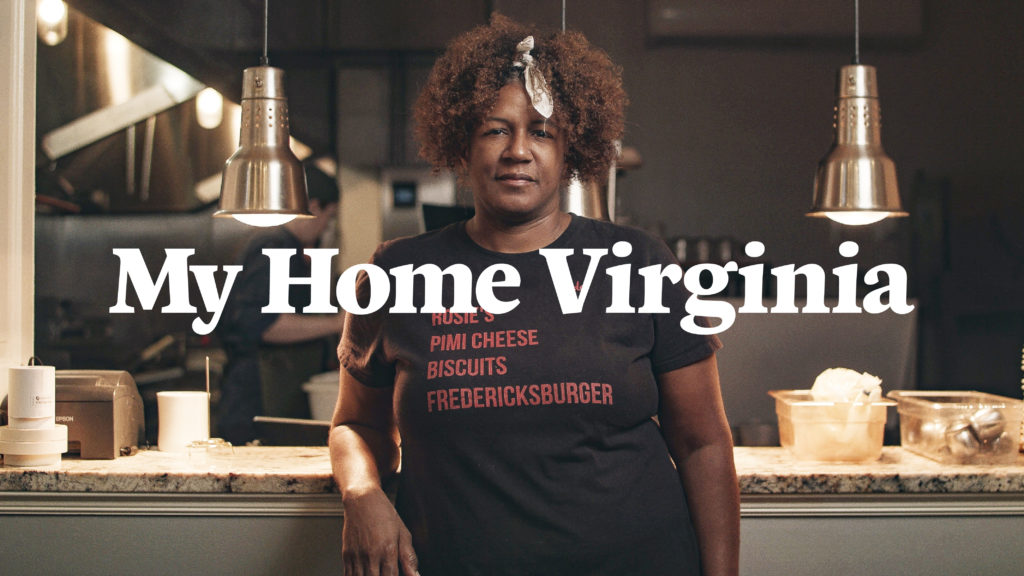 My Home Virginia is a narrative-driven video series that explores stories of noteworthy Virginians from across the Commonwealth. With talent and opportunities opening doors to remote locales, big-city notoriety, and even reality television, they've chosen to make Virginia their home. But why? The series does a deep dive into their stories and highlights the special role Virginia plays in their lives, careers, and the pursuit of their passions.

By telling their stories, this series not only promotes Virginia as a great place to visit, but also to live and work. It highlights Virginia's visitor opportunities and serves as a talent attraction and retention tactic that's authentically rooted in travel and tourism. By examining why individual communities are so special to each of these noteworthy Virginians, this series speaks to an abundance of community fellowship and the dedication those communities have to their local businesses and business owners.
Questions? Contact Lindsey Norment
---
---
CAMPAIGN DETAILS
Goals:
1. Increase awareness and consideration of Virginia
2. Improve perception of Virginia's unique culture and community
Markets:
1. Nationwide
2. Interest-based targeting
Timing: Ongoing
Content Strategy: This engaging video series highlights Virginia-based personalities who possess the talent and opportunities that open doors to the world stage (remote locales, big-city notoriety, reality television, etc.), but choose to make Virginia their home. Each episode focuses on a different personality while each season focuses on a different theme.
Season one focuses on Trevor Frost, a photographer and filmmaker who travels around the world, capturing the untamed beauty of wildlife and the landscapes they inhabit. His adventurous spirit has led him to the most untouched corners of the planet, from South American rainforests to the Serengeti, but his love for Virginia always brings him back to rediscover the diverse landscapes of his home.

Season two features three unique stories from chefs around the Commonwealth. From a Pakistani-Appalachian food truck in Abingdon to an advertising executive turned pie baker for the President, it dives into Virginia's unique culinary scene as we explore their backgrounds, what prompted them to lay roots in Virginia, and highlight the ways they've embraced and even revitalized their communities.
---
PARTNER ENGAGEMENT
Examples of social applications (images will be available soon)
Logo block (link will be available soon)
Templated logo block (link will be available soon)
Here is the decision matrix we use to determine who is or isn't a good fit for the series.
If you'd like to suggest someone for an episode of My Home Virginia, please complete this form.