Place your banner or video ad on various websites to target consumers interested in travel, and continue to stay in front of users after they leave your website through retargeting.
CONTACT: DENISE KOFF
WHY LEISUREMEDIA360?
LeisureMedia360 will develop a digital campaign to reach your target audience based on age and geography. They will also design and produce your banner ads and provide optimizations and reporting on campaign performance. Digital education and updates on the digital industry are also available.
INDUSTRY PARTNER OFFER
Banner Ads
$2,850 for 800K monthly impressions
$5,700 for 1.6M monthly impressions
Available Timing
2018: August, September and October
2019: March, April, May and June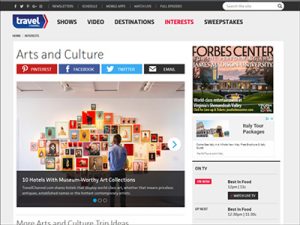 Video
Video campaign available in May 2019 only. At least four partners must participate for this to be offered.
$5,100 for 200K monthly impressions