Content is King!
Every marketer has heard this oft-repeated mantra over the last few years. Content marketing is more effective than traditional advertising, but it's not as easy to execute with partners. VTC has partnered with technology provider Matcha Media to provide Virginia tourism industry partners a platform to support co-op marketing. With Matcha's Compass platform they can now easily share their own content on a wider basis through the Virginia Travel Blog, blog.virginia.org, and through the Compass content network. Compass frees marketers from endless back-and-forth emails and time-consuming reporting.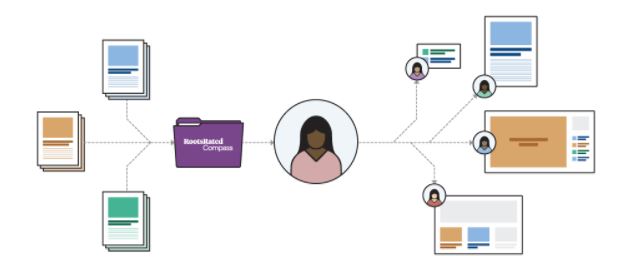 Matcha Media makes content marketing easy for small and medium-sized brands by pairing a technology and do-it-for-you services to reduce complexity for lean marketing teams. They work with a diverse array of partners in the outdoors industry, destination marketing, and healthcare. You can learn more about them here.
Virginia Tourism is offering to our DMO partners a 100% free opportunity to share their blog content with  VTC's travel blog and potentially others in the network as well. By simply providing Matcha with URLs of blog content, your article is made available in the Compass platform and can be shared with others. This allows content distribution beyond your own site and greater exposure statewide and beyond.
Some FAQs about the program:
Cost: FREE

DMO/CVB Partners: Currently 9 of 50 spots open

Content Organization: Matcha Media handles upload, tagging, and hosting of your blog content with minimal effort by your team

SEO Ownership: Compass handles the complexity of canonical tagging, so your content remains yours. All SEO benefits remain with your site and not syndication partners (e.g. blog.virginia.org)

Content Analytics: See what's happening across any connected partner websites. Understand how readers interact with your articles through Compass analytics.

Access to VTC content: Content from the popular Virginia is for Lovers blog is being made available to co-op partners to use freely.
Some examples of currently shared content:
https://blog.virginia.org/author/visitblueridge/
https://blog.virginia.org/author/swva/
https://blog.virginia.org/author/visitstaunton/
For more information on joining the program contact:
Marie Yu – [email protected]
or
VTC
Stephanie Kenney – [email protected]