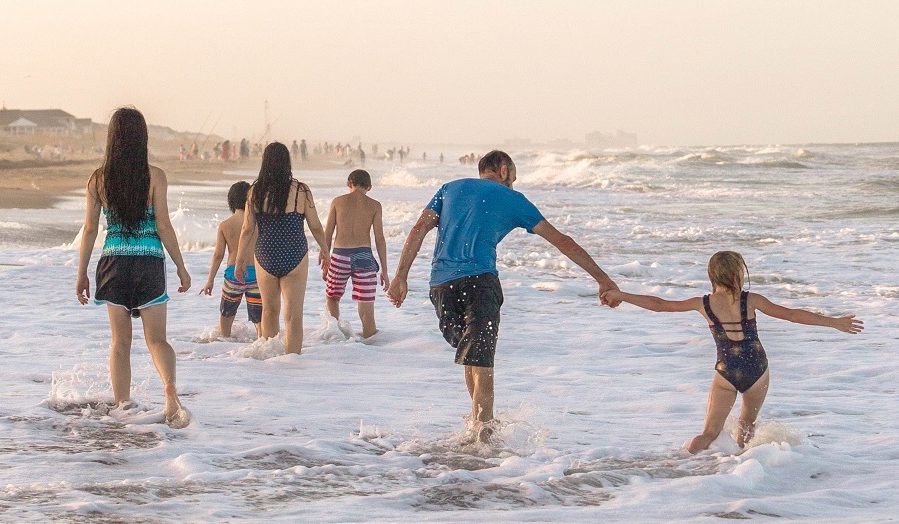 LOVE is the catalyst for doing amazing things that make us feel human – and see the humanity in each other. It connects and reconnects us to the things that are real— ourselves, our relationships, our roots and our world. That raw, human desire to connect with the people and the things we love leads us to Virginia …
And that's why Virginia is for Lovers.
Note: Planning is underway for the 2021 Share What You Love campaign. Stay tuned for details.
---
2020 CAMPAIGN
The spring Share What You Love campaign – featuring a recently blended family on a device-free beach vacation – was paused in response to COVID-19. But as restrictions are lifted and consumers begin planning for travel again, it is important to re-enter the market with an inspirational message that keeps Virginia travel experiences top of mind.
As a subset of the Share What You Love campaign, "Find What You Love" defines the Virginia travel experience for consumers, reminding them that when they're ready to travel, Virginia is here.
Questions? Contact Lindsey Norment.
---

2020 PROMOTION PLAN
VTC will leverage "Find What You Love" this summer and fall to highlight Virginia's scenic beauty and outdoor experiences through paid media channels. However, our content strategy is "always on" – promoting statewide travel experiences year-round and reaching audiences through Search, Social, Earned Media and VTC Channels (Website, e-News and Blog).
Find What You Love/Share What You Love is heavily targeted to out-of-state markets. For VTC's current in-state campaign, visit the WanderLove page.
Goal
Maintain top-of-mind awareness and consideration of Virginia as a travel destination.
Product Themes
Audience
Summer: Families, Unattached
Fall: Couples, Unattached
Timing
June 29 – November 15, 2020
Channels: TV, Connected TV, Digital Banners/Video, Brand Partnership, Streaming Audio, Search, Social Media
Markets
Summer: Baltimore, Greensboro, Raleigh, DC
Fall: Baltimore, New York City, Philadelphia, DC
---

CREATIVE ASSETS
Stay tuned for partner engagement opportunities!