Virginia Travel Post for April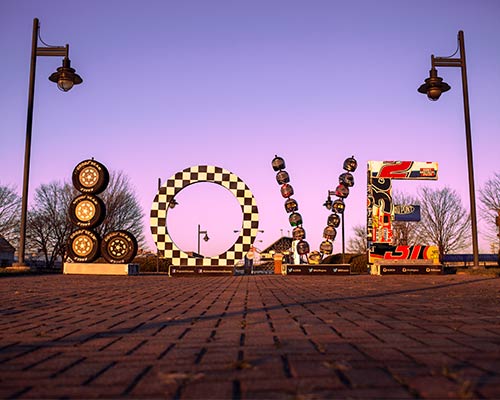 News and Opportunities for the
Virginia Travel Industry
Brand Management

2019 marks the 50th Anniversary of Virginia is for Lovers and we are celebrating all year long with 50 YEARS OF LOVE.

39 Destination Marketing Organizations (DMOs) applied for the 50 Years of Love grant and 39 DMOs were awarded $10,000 each to support their 50 Years of Love initiatives!




Our goal is to have the entire Commonwealth involved by hosting 50 YEARS OF LOVE activations – events, programs, promotions, etc. – for 50 consecutive days. Questions or ideas about what your organization can do? Contact Lindsey Norment at lnorment@virginia.org.


2019 Co-op Advertising

There are still opportunities available for the 2019 co-op plan! Deadlines for upcoming opportunities in May are quickly approaching. Check out the programs below and click here for more details.


LeisureMedia360 video campaign opportunity available in May only, reserve your space soon.

Stay tuned for more information about the FY20 co-op program. For questions, contact Lindsey Norment at lnorment@virginia.org.


Grants and Funding



VTC Marketing Leverage Program

The Marketing Leverage Program is designed to stimulate new tourism marketing programs through the creation of tourism partnerships and to extend the "Virginia is for Lovers" campaign. Applications are now open and are due back on June 25, 2019. (Draft Review Deadline is June 4, 2019.)

Keep Virginia Beautiful Now Accepting 30 in Thirty Green Grant Applications!

Our 30 in 30 Green Grants initiative is designed to empower groups all across Virginia to make an environmental impact in their own communities. The application process is underway and you are invited to apply, but hurry, the deadline is April 30!

Digital Marketing

Updates to Virginia.org and Admin.Virginia.org

After taking much longer than anticipated, the Virginia.org Administration Tool has been updated to fix the issue with mapping. We really appreciate your patience with us as we worked to fix the issue. We've also added the ability to update and add your meeting room specifications. Your meeting room information will now appear with your listing. Any questions about the Admin Tool can be directed to Robin Mamunes rmamunes@virginia.org

Advertise in the Consumer eNewsletters

Placements are available for the 2019 eNewsletters. 3 positions are available at varying costs. See the calendar and specifications. See pricing and sign up for a placement here.

Communications

Sharing the LOVE

As part of our 50 Years of Love marketing efforts, we're promoting the 130+ LOVEWorks across the state in the form of LOVEwork itineraries. These trip ideas will be highlighted on Virginia.org/love and we'll create content throughout the summer (and beyond) to promote them. To participate, please submit your LOVEwork itineraries by May 15.

Join our Virginia is for Lovers Industry Facebook Group

We invite you to join our new Virginia is for Lovers Industry Facebook group. We hope for this group to function as a resource to gather and share best practices, calls for assets, and a place for us to share upcoming VTC campaigns along with other pressing and exciting information.
You can search "Virginia is for Lovers: Industry Group" and click to join.

Groups, Sports and Meetings

Domestic Sales Blog


Please send your recommendations for the following to Stephanie Kenney by Friday, April 12:

Group-Friendly Small Town Itineraries
Floating Meetings & Events – Ex: Rivershore Charters, Spirit of Norfolk

Stay Visible with Lead Reports from Domestic Sales and Marketing

Looking for new prospects? Visit the following links on VATC.org for a complete listing of our free tour & travel and meetings & conventions lead reports. Email Joni Johnson for sports marketing lead reports.

Volunteers needed for State Games of America

The State Games of America will be hosted for the first time in Virginia in Lynchburg – July 31 -August 4, 2019. The State Games of America is an Olympic-style event featuring competition between State Games medal winners from across the nation. There are currently 30 states conducting or organizing statewide sports festivals known as State Games. Virginia hosts the Commonwealth Games.
Volunteer Here to help welcome 15,000 athletes and their families.


Consumer Services

Partnership Marketing and Advertising Program (PMAP) 2019 Renewals

2019 enrollment for the Partnership Marketing and Advertising Program at the Virginia Welcome Centers and Safety Rest Areas is now open. Visit our website, www.welcomeva.com, and register today!




Bring LOVE to your Destination or Event

Request our popular LOVEwork to promote your destination and create a memory! Please submit the LOVEwork application request. Check on the form if you would like to lease the Pride LOVEwork or the Standard LOVEwork. For questions, contact Noelle Baker – (804) 545-5520.

Education and Workshops

VTC Orientation Program

Join us for a one-and-a-half-day interactive session in Richmond where you will learn about VTC's marketing strategies and programs and how you can work with VTC. Orientation is a must for tourism marketers, DMOs, managers/owners of Virginia tourism properties and those who want to increase their visitation. The 2019 Orientation Dates are: May 29-30; Sept. 18-19 and Dec. 4-5. Cost: $45.

© 2019 Virginia Tourism Corporation
901 E. Cary St., Suite 900, Richmond, VA 23219
800-847-4882 | Contact Us