Virginia Travel Post for January
News and Opportunities for the
Virginia Travel Industry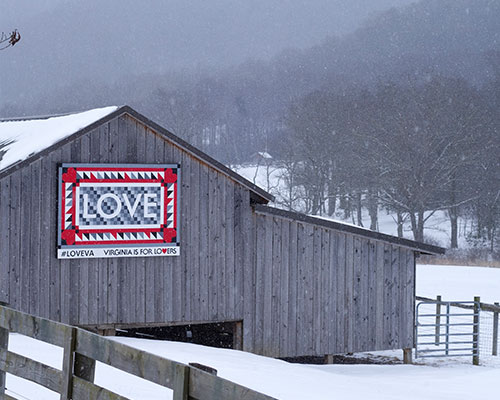 Tourism Day on the Hill

Join VRLTA for the Day on the Hill!

The Virginia Restaurant, Lodging & Travel Association's (VRLTA) 2019 Day on the Hill will kick-off with the Taste of VRLTA Legislative Reception on Jan. 23 (6:30-9:00pm) at the historic John Marshall Ballrooms in downtown Richmond.

On Jan. 24, VRLTA members and industry members will "Storm the Hill," beginning with a light breakfast and legislative briefing at The Commonwealth Hotel. After office visits with key members of Virginia's General Assembly, there will be a lunch and recap of the morning at Capital Ale House on Main Street at 12:15 p.m.

$69 – Taste of VRLTA Legislative Reception, Day on the Hill and Lunch
$35 – Taste of VRLTA Reception only


VA-1 Tourism Summit

VA-1 Tourism Summit Recap

The VA-1 Tourism Summit was a resounding success, attracting 484 tourism industry partners from around the Commonwealth. According to VTC's follow-up survey, participants rated their experience at the Summit highly (4.1 out of 5.00). The highest-rated speaker, actor Ian Kahn of AMC's Turn: Washington's Spies, gave a heartfelt talk about the significance of film and tourism in local economies and how much he loved working in Virginia. Among the top-rated general sessions, the importance of digital, creative marketing by the High Road Agency's Matt Bolas and George Zimmerman's speech about the "halo effect" of tourism, or the strong connection between a destination's image and economic development, were most memorable.
Next year's event will be held in Arlington. We look forward to seeing you there!


Brand Management

2019 marks the 50th Anniversary of Virginia is for Lovers and we are celebrating all year long with 50 YEARS OF LOVE.

Our goal is to have the entire Commonwealth involved by hosting 50 YEARS OF LOVE activations – events, programs, promotions, etc. – for 50 consecutive days. Questions or ideas about what your organization can do? Contact Shannon Johnson at sjohnson@virginia.org.

Visit vatc.org/50yearsoflove to learn all about the campaign and the 50 YEARS OF LOVE grant that is open until Jan. 15.

Grants and Funding

Virginia World War I and World War II Tourism Marketing Program Applications are open

MAXIMUM AWARD AMOUNT $10,00

Applications are due back no later than Feb. 19, 2019 by 5:00 PM. The Commission was created by the General Assembly to plan, develop, and carry out programs and activities to commemorate the 100th anniversary of World War I and the 75th anniversary of World War II. The purpose of the program is to assist communities and related sites to market commemorative events, locations, and destinations.

Parnership Marketing

New Virginia Tourism Zone Webpage

As a resource for industry partners, VTC has launched a new Tourism Zone webpage. Please visit Vatc.org/tourismzones to learn more about Tourism Zones in Virginia.


Digital Marketing

Advertise in the Consumer eNewsletters

Placements are available for the 2019 eNewsletters. 3 positions are available at varying costs. See the calendar and specifications. See pricing and sign up for a placement here.

Communications

2019 Content Ideas by Month/Season Calendar

Align your content marketing with ours. Download the 2019 Virginia Tourism Content Ideas Calendar. See what we are highlighting for 2019.

Groups, Sports and Meetings

VA Sports Summit

Don't miss this educational opportunity to learn more about the sports event market. Save the dates of February 5-6, 2019 and register for the Virginia Sports Summit presented by the Hampton Roads Sports Commission and supported by Sports Virginia.

Domestic Sales is planning for ABA Marketplace

Please email Joni Johnson your profile sheet and new suggested tour itineraries to include in her sales appointment notebook.

Also, let us know what's new in your destination for groups, meetings and sports by filling out this form.

Domestic Sales Blog
Get in front of 5 million visitors to blog.Virginia.org!

Please send your recommendations for the following to Stephanie Kenney by Friday, January 18:

Presidential Tours & Itineraries
New Venues for Sporting Events

Stay Visible with Lead Reports from Domestic Sales and Marketing

Looking for new prospects? Visit the following links on VATC.org for a complete listing of our free tour & travel and meetings & conventions lead reports. Email Joni Johnson for sports marketing lead reports.
• Leads from National Tour Association Travel Exchange, Nov. 4-7 in Milwaukee, are now available!

Consumer Services

Partnership Marketing and Advertising Program (PMAP) 2019 Renewals

2019 enrollment for the Partnership Marketing and Advertising Program at the Virginia Welcome Centers and Safety Rest Areas is now open. Visit our website, www.welcomeva.com, and register today.




Bring LOVE to your Destination or Event

Request our popular LOVEwork to promote your destination and create a memory! Please submit the LOVEwork application request. Check on the form if you would like to lease the Pride LOVEwork or the Standard LOVEwork. For questions, contact Noelle Baker – (804) 545-5520.

International Marketing

IPW 2019

Join us in Anaheim, California for the travel industry's premier international marketplace and the largest generator of travel to the United States. This year's show is June 1-5, 2019. If you are interested in joining the VTC booth, please contact Brantley Ussery

FREE Opportunity to Reach the Canadian Market!

Do you have a brochure that relates to food, wine, camping, biking, golf, or the outdoors? Ship 200 to Canada and our representative will distribute it at the upcoming consumer shows. Contact Bri Warner for shipping address and deadlines

Education and Workshops

2019 Miles Partnership Scholarship Program for STS Marketing College

The application period will be open from December 10, 2018 to February 1, 2019. For more details regarding the scholarship program, please see the press release that is available on our website. Applications will again be collected through the online application form on our website.

Keep Virginia Beautiful

Register your team for Shiver in the River

Shiver in the River is Keep Virginia Beautiful's largest event and is the coolest winter festival in Virginia! Participants can help with the community clean up, do the 5K walk/run, or jump in the James River — or do all three! This inspiring day is surrounded by a unique festival complete with fun activities for all ages, music and food and beverages! Groups of all kinds are invited to participate as teams or individuals, and challenge others to be a part of the litter solution in Virginia.

Virginia Green

Virginia Green Travel Conference & Travel Star Awards

The 6th Annual Virginia Green Travel Conference & Travel Star Awards will be April 24-25, 2019 at the awesome new Hotel Madison & Conference Center in Harrisonburg! The conference website is open and early bird rates are now available. Please plan to join us for two days of learning, great speakers, networking and fun!
Website and Blog Visitation for December 2018

Sign up for the Virginia Travel Post.
Sign up now →

Virginia is for Lovers
Waffle-Weave Robe
Order Now →
© 2019 Virginia Tourism Corporation
901 E. Cary St., Suite 900, Richmond, VA 23219
800-847-4882 | Contact Us