Virginia Travel Post for October
News and Opportunities for the
Virginia Travel Industry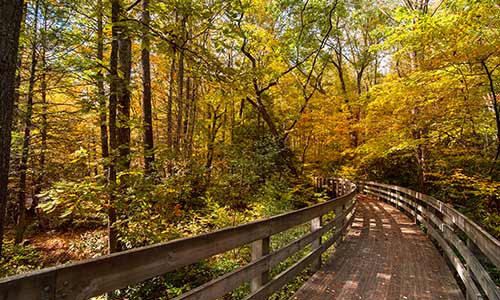 2018 VA-1 Tourism Summit:
Tourism Produces

Don't Miss Governor Northam!

We are thrilled to announce that the Honorable Ralph Northam, Governor of Virginia, will headline the VA-1 Tourism Summit as our distinguished guest of honor on Tuesday, November 13th. Governor Northam will speak on the important role the tourism industry plays in Leading Virginia Forward. Under the Governor's leadership, Virginia's tourism industry reported record-breaking visitor spending of $25 billion in 2017. Don't miss this incredible opportunity to hear Governor Northam speak on why Tourism Means Business in Virginia.
Early-bird registration deadline has been extended to October 12!

Virginia Wine Month

Virginia Wine Celebrates 30th Annual "Virginia Wine Month"

In addition to various festivals and special events at wineries, restaurants, shops and more, Virginia Wine Month will include the launch of a new tradition by the Virginia Wine Board called "Harvest Party." Throughout the month of October, Virginians are encouraged to throw Harvest Parties to celebrate and toast the richness of our region. Find a Harvest Party near you, or get inspiration for your own Harvest Party.


Brand Management

FY19 Co-Op Industry Advertising Program Now Available

Visit vatc.org to learn all about the 2019 Co-Op Industry Advertising programs. If you were unable to attend one of the Co-Op Presentations and have questions, Contact Shannon Johnson at sjohnson@virginia.org


Fall Advertising Campaign

"Virginia is for Lovers" has been the state slogan for nearly 50 years – yet people still don't know what "for Lovers" means. So this fall, we invited people from different backgrounds to share a vacation in Virginia centered on the food and drink they love, in places that bring food lovers together. LoveShare, #ShareWhatYouLove, launched September 16 and runs to November 30. Go to vatc.org/loveshare to learn more and see how you can participate.

International Marketing

Governor Northam Welcomes Cathay Pacific to Dulles International Airport

~ New route puts Virginia in prime position to capitalize on increasing interest in travel to the Commonwealth ~
Representatives of the Commonwealth of Virginia welcomed officials from Cathay Pacific Airways to Dulles International Airport (IAD) in celebration of the carrier's inaugural flight to Virginia from Hong Kong International Airport (HKG). The ribbon-cutting ceremony marked the launch of the longest nonstop air route between Hong Kong and the Capital Region.

Register today to attend Capital Region USA's Global Marketing Update!

This year's program includes the latest economic impact and overseas arrivals data, travel trends for the region's top overseas markets, updates on air service initiatives at Dulles International Airport, and insights from industry experts on marketing to international visitors. Hosted October 18th in Rockville, Maryland, your registration includes lunch, networking opportunities, prize giveaways, and more.

Digital Marketing

Never too early for the Holidays!

Please update or add all of your holiday related events (tree lightings, parades, performances, winery events, holiday shopping etc.) to Virginia.org so you'll be included in the many articles and features on Virginia.org and possible inclusion on blog.Virginia.org. Log in at http://admin.virginia.org.
Contact Robin Mamunes at rmamunes@virginia.org if you have questions.

LGBT Marketing
Grants and Funding

VTC Marketing Leverage Program

The MLP program is designed to stimulate new tourism marketing programs through the creation of tourism partnerships and to extend the "Virginia is for Lovers" campaign. Applications are now open and are due back on Nov. 7, 2018. (Draft Review Deadline is Oct. 17.)

Groups, Sports and Meetings

Domestic Sales is planning for NTA & ABA tour & travel conferences

Please be sure your suggested tour itineraries are listed and have current information on Virginia.org/groups. If you need help uploading itineraries, contact Stephanie Kenney.

Also, let us know what's new in your destination by filling out this form.

Domestic Sales Blog
Get in front of 5 million visitors to blog.Virginia.org!

Please send your recommendations for the following to Stephanie Kenney by Friday, October 12:

Food and Wine Tours and Itineraries
Holiday Group Dining Experiences i.e. venue decorated for the season

Looking for new prospects? Request a Conference Lead Report

See complete listings of tour & travel and meetings & conventions lead reports from shows Domestic Sales has attended. Email Joni Johnson for sports marketing lead reports.
Now available to request from via email from Stephanie Kenney:

Tour and Travel: Student and Youth Travel Association, Baltimore, MD – August 24-28, 2018

Consumer Services

Partnership Marketing and Advertising Program (PMAP) 2019 Renewals

It's almost time for the 2019 renewals in our Partnership Marketing and Advertising Program at the Virginia Welcome Centers and Safety Rest Areas! Look for information soon on how to renew your brochure or publication. And… if you have not signed up to have your brochure in the VA Welcome Centers or Safety Rest Areas for 2018, there is still time! Visit our website, www.welcomeva.com, and register today.

Education and Workshops

VTC Orientation Program

Join us for a one-and-a-half-day interactive session in Richmond where you will learn about VTC's marketing strategies and programs and how you can work with VTC. Nov. 28-29. Cost: $45.

Virginia Green

Support Virginia Green Tourism Oyster Roast

OYSTERS!! It's time for the 4th annual Support Virginia Green Tourism Oyster Roast on Sunday October 28th at the Richmond National Battlefield Park Visitor Center. Event features Virginia oysters and Virginia Green certified restaurants, breweries, wineries and green travel packages.

Virginia Green Travel Re-Certification Required for all Virginia Green by end of 2018!

All Virginia Green partners that joined before 2017 are required to re-certify before the end of 2018 in order to keep their Virginia Green certification and continue to be recognized on VirginiaGreenTravel.org. The new process now offers 2 levels of participation.

Virginia Main Street

Partners in Preservation: Main Streets – Danville, VA is a Finalist!

Main Street America has joined the National Trust for Historic Preservation, American Express, and National Geographic for Partners in Preservation: Main Streets! Vote for Danville's Main Street program (River District) is a finalist and is the only Virginia community in the running this year for a grant of $150,000 to rehab the North Union structure. Vote through October 26.
Website and Blog Visitation for September 2018

Sign up for the Virginia Travel Post.

Virginia is for Outdoor Lovers Long Sleeve T-shirt

Order Now →
© 2018 Virginia Tourism Corporation
901 E. Cary St., Suite 900, Richmond, VA 23219
800-847-4882 | Contact Us