Information for Virginia Tourism Industry Partners.
Virginia Travel Post for July
News and Opportunities for the
Virginia Travel Industry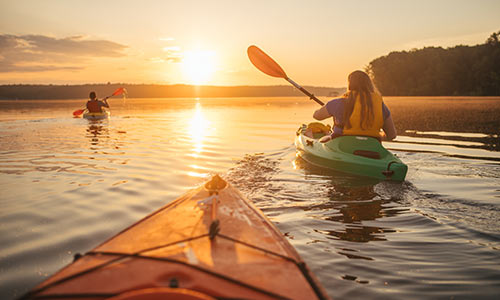 View online
2018 VA-1 Tourism Summit:
Tourism Produces

Registration Now Open


This year's event will be held at the Greater Richmond Convention Center and will be our largest VA-1 event ever. We are adding additional breakout sessions along with a workshop on building coalitions for tourism.
In 2018, nothing is off the table. So if you have a content idea or a speaker you'd like to share, please let us hear it on VA1TourismSummit.org/become-a-speaker. We'd love to hear your ideas about how we can work together to produce for Virginia's Tourism Industry.

Grants and Funding

Virginia World War I and World War II Tourism Marketing Program Applications are open!

The marketing program assists Virginia communities and related World War I and World War II sites to market commemorative events, locations, and destinations. Applications are due back no later than August 7, 2018 by 5:00 PM. Maximum Award Amount $10,000.

Brand Management

FY19 Co-Op Program Announced July 25

July 25, visit vatc.org to learn all about the 2019 Co-Op programs. Also, keep an eye out for an invitation to one of Co-Op Presentations and Brand Meetings where the VTC Brand Team will be traveling across the state to present the co-op program in person.
Six established and three new programs will be presented, including a television media buy and luxury product package. As usual, co-op partners will receive reimbursement or buy downs for running ads with VTC's advertising partners. You will also receive information on other partnership opportunities.

Shannon Johnson is VTC Brand Director

VTC President and CEO Rita McClenny is delighted to announce VTC's new Brand Director, Shannon Johnson. Shannon will be traveling across the state July, August and September to meet and get to know Virginia's Travel industry and present the fall cooperative marketing opportunities plan.
Shannon joins The Virginia Tourism Corporation from The Virginia Department of Conservation and Recreation where she served as the Public Communications and Marketing Director for DCR and Marketing Director for Virginia State Parks. Shannon moved to Virginia in 2012 from New York City where she built her career in marketing and brand development at Time Warner Corporate, Essence Magazine, Conde Nast, Macy's and Reader's Digest.

Digital Marketing

Summer, August Craft Beer Month, Labor Day, and Fall!

Please submit/update your festivals and special events and packages for the late summer season and early Fall. Update your business listings as well to make sure the visitor can find you on Virginia.org. Check your images! See the image specifications here. Log in at http://admin.virginia.org

Racing Packages and Deals

Racing season is upon us in Virginia. Create and add racing packages to coincide with NASCAR events in Virginia or at VIR. Get more information on how to add a package or deal to Virginia.org. Questions? Contact Robin Mamunes@Virginia.org

eNewsletter Advertising Available

Placements in our enewsletters are available for late Summer and Fall. Get in front of 350,000 email subscribers with your content.

2018 Content Calendar

Align your content marketing with ours. Download the 2018 Virginia Tourism Content Marketing Calendar. See what we are highlighting for the Summer and Fall.

Virginia Green

It's Green Festival Season!

And it's not too late to certify your festival, event or conference as a Virginia Green Travel Event! Impress your attendees by taking measures to recycle and reduce other environmental impacts from your event. We'll give you the Virginia Green "seal of approval" and help to promote your event before and after the event. Virginia Green certification information available here.

Groups, Sports and Meetings

Domestic Sales is planning for NTA & ABA

Please email Stephanie Kenney with dates for your signature group friendly events in 2019 and 2020.
Also, let us know what's new in your destination by filling out this form.

Domestic Sales Blog
Get in front of 5 million visitors to blog.Virginia.org!

Please send your recommendations for the following to Stephanie Kenney by Friday, July 20.

Tour & Travel: Craft Beer Tours for 20 or more
Meetings & Conventions: Attractions with Private Event Space

Stay Visible with Lead Reports Available from Domestic Sales and Marketing

Looking for new prospects? Visit the following links for a complete listing of tour & travel and meetings & conventions business development e-reports. Email Joni Johnson for more information on sports marketing lead reports.

Now available to request from via email from Stephanie Kenney:

Meetings & Conventions: Pennsylvania Bus Association, Williamsburg, VA – June 18-21, 2018

Consumer Services

Host the Visitor Centers Seminar

Bring more than 100 dedicated tourism professionals to your city/county by hosting the 2019 Visitor Centers Seminar. Work closely with VTC to spotlight your tourism assets and help to educate our industry.




Bring LOVE to your Destination or Event

Request our popular LOVEwork to promote your destination and create a memory! Please submit the LOVEwork application request. Check on the form if you would like to lease the Pride LOVEwork or the Standard LOVEwork. For questions, contact Marie Henderson – (804) 545-5520.

Advertising Opportunities at Virginia Welcome Centers and Safety Rest Areas

It's not too late to reach 33 million travelers! Enroll now for 2018 VA Welcome Center/Safety Rest Area advertising. Let us market your business with brochure distribution, an ad panel, blitz, a digital spotlight or a custom package. Click below for more information and online enrollment forms.

Education and Workshops

VTC Orientation Program

Join us for a one-and-a-half-day interactive session in Richmond where you will learn about VTC's marketing strategies and programs and how you can work with VTC. The 2018 Orientation Dates are: Sept. 19-20 and Nov. 28-29. Cost: $45.
Website and Blog Visitation for June 2018

Sign up for the Virginia Travel Post.

Virginia is for Food Lovers Apron Kit

Order Now →
© 2018 Virginia Tourism Corporation
901 E. Cary St., Suite 900, Richmond, VA 23219
800-847-4882 | Contact Us