Information for Virginia Tourism Industry Partners.
Virginia Travel Post for August
News and Opportunities for the
Virginia Travel Industry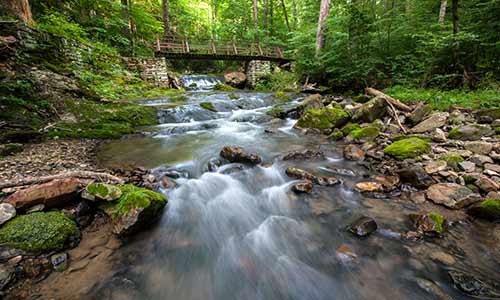 View online
Industry News

Southeast Tourism Society Hires Monica Smith as President and CEO

The 12-state Southeast Tourism Society (STS) has hired convention and visitors bureau veteran Monica Smith as president and CEO. She is only the third chief executive in the 35-year history of STS.
Smith will begin Monday, August 6, upon the retirement of Bill Hardman after his 21-year tenure in the position, according to Tim Todd, Interim Chairman of the STS Board of Directors.
Contact:
Wendy Thomas, TMP
Director of Communications
770-542-1523
wendy@southeasttourism.org

2018 VA-1 Tourism Summit:
Tourism Produces

Registration Now Open


This year's event will be held at the Greater Richmond Convention Center and will be our largest VA-1 event ever. We are adding additional breakout sessions along with a workshop on building coalitions for tourism.


Digital Marketing

Fall!

The Fall season brings more than 3.5 million visitors to Virginia.org and the Virginia travel blog! Don't miss out on all of our Fall marketing. Please submit/update your festivals and special events and packages for Fall. Update your business listings as well to make sure the visitor can find you on Virginia.org. Check your images! See the image specifications here. Log in at http://admin.virginia.org

eNewsletter Advertising Available

Placements in our enewsletters are available for Fall. Get in front of 350,000 email subscribers with your content.

2018 Content Calendar

Align your content marketing with ours. Download the 2018 Virginia Tourism Content Marketing Calendar. See what we are highlighting for the Fall and Winter.

Grants and Funding

Resilience Awards

The University of Virginia Darden School of Business and Virginia Community Capital along with the Virginia Economic Development Partnership have opened up an exciting award opportunity. Resilience Awards spotlight successful Virginia businesses that are beating the odds in economically challenged communities through demonstrated economic growth, job creation and community leadership over the past three years. All six winners will receive a full scholarship to attend a Darden Executive Education program to help grow and advance their businesses. Applications are now open through August 17, 2018.

VTC Marketing Leverage Program

The MLP program is designed to stimulate new tourism marketing programs through the creation of tourism partnerships and to extend the "Virginia is for Lovers" campaign. Applications will open on Sept. 5 2018 and are due back on Nov. 7, 2018. (Draft Review Deadline is Oct. 17.)

Brand Management

FY19 Co-Op Industry Advertising Program Now Available

Visit vatc.org to learn all about the 2019 Co-Op Industry Advertising programs. You can also attend a Co-Op Presentation to hear directly from the VTC Brand Team. Contact Shannon Johnson at sjohnson@virginia.org for dates and locations. Six established and three new programs are available, including a television media buy and luxury product package. As usual, co-op partners will receive reimbursement or buy downs for running ads with VTC's advertising partners. Also see information on other partnership opportunities.

Public Relations

Let us know what's new in your area for 2019!

Each year, the VTC Public Relations team compiles What's New, a compilation of new, renovated or expanded attractions, accommodations and travel services opening in Virginia. This book is shared with in-state, regional, domestic and international media.

Applications open NOW for NYC Fall Media Blitz!

We are delighted to share the news that VTC will be re-launching our signature New York City Media Blitz again in Fall 2018. It has been several years since we have invited partners to join us in the Big Apple to meet with editors, journalists, bloggers and influencers, and we couldn't be more thrilled to bring back this activation which we know is an industry favorite. Applications are open NOW!

Groups, Sports and Meetings

Domestic Sales Needs

Please email Stephanie Kenney with dates for your signature group friendly events in 2019 and 2020.
Also, let us know what's new in your destination by filling out this form.

Domestic Sales Blog
Get in front of 5 million visitors to blog.Virginia.org!

Please send your recommendations for Attractions with Private Dining and/or Event Space to Stephanie Kenney by Friday, August 17.

Lead Reports Available from Domestic Sales and Marketing

Looking for new prospects? Visit the following links for a complete listing of tour & travel and meetings & conventions business development e-reports. Email Joni Johnson for more information on sports marketing lead reports.

Consumer Services

Host the Visitor Centers Seminar

Bring more than 100 dedicated tourism professionals to your city/county by hosting the 2019 Visitor Centers Seminar. Work closely with VTC to spotlight your tourism assets and help to educate our industry.




Bring LOVE to your Destination or Event

Request our popular LOVEwork to promote your destination and create a memory! Please submit the LOVEwork application request. Check on the form if you would like to lease the Pride LOVEwork or the Standard LOVEwork. For questions, contact Marie Henderson – (804) 545-5520.

Education and Workshops

VTC Orientation Program

Join us for a one-and-a-half-day interactive session in Richmond where you will learn about VTC's marketing strategies and programs and how you can work with VTC. The 2018 Orientation Dates are: Sept. 19-20 and Nov. 28-29. Cost: $45.

Virginia Green

Virginia Green Travel Re-Certifications in Full Gear!

All Virginia Green partners that joined before 2017 are required to re-certify before the end of 2018 in order to keep their Virginia Green certification and continue to be recognized on VirginiaGreenTravel.org. The new process now offers 2 levels of participation – (1) Commitment Level for those business that have committed to implement various green business practices; and (2) Fully-Certified for those partners that have committed to and implemented a number of green practices and projects. Thank you to the Virginia Green Travel Partners that have already re-certified their commitments to the Virginia Green program.

Virginia Main Street

Virginia Main Street Book Club Announced

The Virginia Main Street Program has established the "Finding Main Street Book Club." Building on singer-songwriter Dar Williams' book, "What I Found in a Thousand Towns," the goal is to spur conversations of "positive proximity" to help create vibrant communities. "Finding Main Street" is a project of the Virginia Main Street program at the Virginia Department of Housing and Community Development. Project partners include Virginia Community Capital, Virginia Tourism Corporation, Virginia Humanities through the Virginia Center for the Book, and Book City Roanoke. Click below on information on participation.
Website and Blog Visitation for July 2018

Sign up for the Virginia Travel Post.

Virginia is for History Lovers Julep Cup

Order Now →
© 2018 Virginia Tourism Corporation
901 E. Cary St., Suite 900, Richmond, VA 23219
800-847-4882 | Contact Us