Information for Virginia Tourism Industry Partners.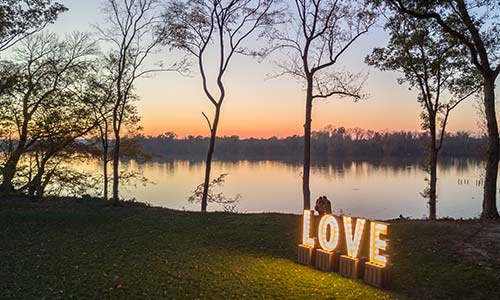 News and Opportunities for the Virginia Travel Industry
October 2017
Grants and Funding

Virginia Tourism Corporation Marketing Leverage Program Applications are open!
Applications are open and are due back on Dec. 5.  Note that if you want to take advantage of a draft review, the draft deadline is Nov. 7 by 5:00 PM.
The VTC Marketing Leverage Program is designed to stimulate new tourism marketing programs through the creation of tourism partnerships, to leverage partners' marketing budgets,  and to extend the "Virginia is for Lovers" campaign.

American Evolution™ Marketing Grant Program applications are open!
Applications are due on November 9, 2017. Maximum Award Amount $7,500.
The 2019 Commemoration was created by the Virginia General Assembly to plan, develop, and carry out programs and activities under the brand American Evolution™ to commemorate the 400th anniversary of key historical events that occurred in Virginia during 1619, and that continue to influence our nation today. In conjunction with the creation of the American Evolution™ Digital Trail, American Evolution is sponsoring a marketing grant program, administered by VTC, is to assist Virginia localities establish and market their own destination, history and connection to the American Evolution.
Digital Marketing

Fall Content Needed and the Holidays are coming soon!
Fall is here! We still need your fall events and packages! October is Wine Month. Add/update your wine events. Be sure your oyster festivals and events are on the site for November Oyster month. Also add or update your Veteran's day events. It's never too early to add your holiday events and packages as well.
Be sure your information is up-to-date on Virginia.org. Please update and/or add your Fall content through the admin tool here: http://admin.virginia.org.Remember to update expired events rather than create new listings for the events.Please email Robin Mamunes at rmamunes@virginia.org with questions.

Discount pricing on the Virginia Tourism eNewsletters for Winter
Advertising is available for placements on Virginia.org and in the monthly enewsletters. 25% discount for enewsletters deploying December through February.
Consumer Services



Bring LOVE to your Destination or Event
Request our popular LOVEwork to promote your destination and to create a memory for those who come to your event!  Please submit this LOVEwork application request. Note in the comments section on the form if you would like to lease the Pride LOVEwork rather than the Standard LOVEwork. For questions, contact Marie Henderson – (804) 545-5520.
Groups, Sports and Meetings

Lead Reports Available from Domestic Sales and Marketing
Looking for new prospects?  It's never too late to create or enhance your domestic sales database and potential business by requesting our sales leads generated from desk side buyer appointments and trade shows.

Act now by requesting sales leads – new prospects – generated from the following appointment conferences:

Student and Youth Travel Association, Albuquerque, NM – August 25-29, 2017
Connect Association Marketplace, New Orleans, LA – August 21-23, 2017
Virginia/North Carolina/South Carolina Motorcoach Association, Roanoke, VA – Sept. 17-19, 2017

For a complete listing of business development e-reports, visit Vatc.org/marketing/leads or contact Stephanie Kenney.

2019 Event Dates Needed
In preparation for our upcoming 2018 conferences including ABA, NTA and Travel South Showcase, we are in need of 2019 dates for your top group and family friendly events. Please send events for consideration to Stephanie Kenney by Friday, October 27.
International Marketing

FREE Opportunity to reach the Canadian market!
Do you have a brochure that relates to food, wine, camping, biking, golf, or the outdoors?  Ship 200 to Canada and our representatives will distribute it at the upcoming consumer shows. Contact Jane Lammay for shipping address and deadline.

IPW 2018
Join us in Denver for the travel industry's premier international marketplace and the largest generator of travel to the US.  The show is  May 19-23, 2018.  If you are interesting in joining the VTC booth, please contact Jane Lammay
Education and Workshops

Chesapeake Connections: Training for Impactful Visitor Experience
A Workshop for Museum Professionals in Virginia
Virginia Tourism Corporation and the National Park Service are teaming up to help small local museums create engaging and meaningful visitor experiences.  Participants will learn basic interpretive techniques, how to incorporate hands-on techniques, where to look for potential funding sources, and how to marketing museums and programs.

Adventure Tourism Workshops
The Adventure Tourism workshop is targeted to anyone interested in starting and expanding an adventure tourism business in Southwest Virginia. This workshop outlines the opportunities within the region, best practices and steps required to launch a successful adventure tourism business.
The Crooked Road License Plate

The Crooked Road – Virginia's Heritage Music Trail License Plate
The Crooked Road – Virginia's Heritage Music Trail plans to have a new specialty license plate available from the Virginia Department of Motor Vehicles in 2018 or early 2019. The Crooked Road specialty plate will cost $25 annually for a standard plate and $35 annually for a personalized plate. This will be a revenue share plate, so the state will share a portion of the annual plate fees with The Crooked Road.
Virginia Green

There is still time to apply for Virginia Green Travel Star Awards!
Our deadline for submission has been extended until October 13th and we recognize certified partners in more than 18 sector categories.  This year's awards will be presented at the 5th annual Virginia Green Travel Conference that will be held March 1-2, 2018 at the Virginia Beach Convention Center.  The awards application is available here.  Please apply!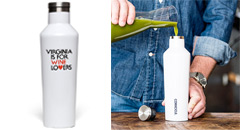 Virginia is for Lovers Store
Corkcicle® – Wine Lovers 16oz Canteen. Ditch the cooler. Keep the cool. Enjoy your favorite cold or hot beverage, anytime, anywhere. Keeps drinks ice cold for up to 25 hours or hot for up to 12 without freezing or sweating. Decorated with the Virginia is for Wine Lovers™ logo.
Order Now →

© 2017 Virginia Tourism Corporation
901 E. Cary St., Suite 900, Richmond, VA 23219 | 800-847-4882